Welcome To Camp Nazareth!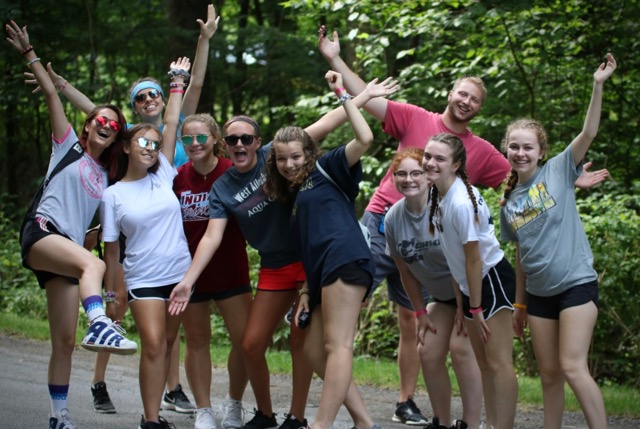 We would like to welcome you to the website of Camp Nazareth Retreat and Conference Center. Camp Nazareth, located in Mercer, PA, has been serving a variety of groups and hosting many different events since 1977. It has hosted religious camps, sports camps, weekend retreats, school meetings, marriage retreats, band camps and other events during its 36-year history. We invite you to call or visit us to see how Camp Nazareth can meet your group's individual needs.... Learn More >>
Take a Video Tour of Camp!
2019 Summer Camp Season In Review

Read About The 2019 Diocesan Summer Camping Season

Read About 2019 Family Camp and Family Day


Diocesan Summer Camp 2020

Week 1: July 19-25 Johnstown, Pocono, Southern Tier, Youngstown and Chicago Deaneries
Week 2: July 26- Aug 1 Pittsburgh, Mid-Atlantic, Tri-State and Washington D.C. Deaneries
Week 3: Aug 2-8 New England, NY, NJ, Florida and Canada Deaneries
Science & Nature Camp: August 9-15
Latest News - Click Title To Read More.
Monday, January 13, 2020
Our Diocesan Sobor took place in October 2019 in Johnstown and an article about it has come and gone in The Church Messenger.  Our Diocese has moved onto other things.  Our parishes have celebrated Christmas and Theophany.  However, we wanted to share with you at least one part of the Diocesan Sobor that continues to have an impact at Camp Nazareth.

Before the Diocesan Sobor, the Camp decided to put together a Wish List for 2020; simply a list of needed items with a price tag on each.  The concept of the Wish List is not new.  Many different organizations publish an annual Wish List asking their constituency to sponsor one or more of the items.

Learn More
Thursday, December 26, 2019
Camp Nazareth is pleased to announce its FOURTH ANNUAL Science and Nature Camp which will take place August 9-15, 2020!!!

Camp participants will learn all about Astronomy, Biology, Earth Science, Geology, Meteorology and SO MUCH MORE!

Participants will have the opportunity to use telescopes, microscopes, and other equipment used to study and learn about nature. But most importantly, they will explore the trails, waterfalls, streams and geography of the Camp. Special emphasis will be placed on appreciating the beauty of nature and the wonder of the fields of science they will study.

Learn More Here
Tuesday, December 24, 2019
Our Diocese is pleased to announce its eighth annual Family Camp at Camp Nazareth this year in conjunction with Family Day. The event is exactly what it sounds like. Families "camping" together in the Camp cabins and participating in a weekend of services, games, discussions, activities and challenges that are all designed to help families deepen their relationship with God and with one another.

This year's theme – "God as Head of Family and Household". Keeping God at the center of Daily Family Life seems to get more and more difficult these days. Come and learn ways to keep God as the Head of Your Family and Household. The weekend will feature keynote addresses and presentations by Fr. Jonathan Tobias. 

Learn More And Register!
Countdown
Social Media
Photo Gallery
Video Gallery
Events Calendar
Support Us!