Welcome To Camp Nazareth!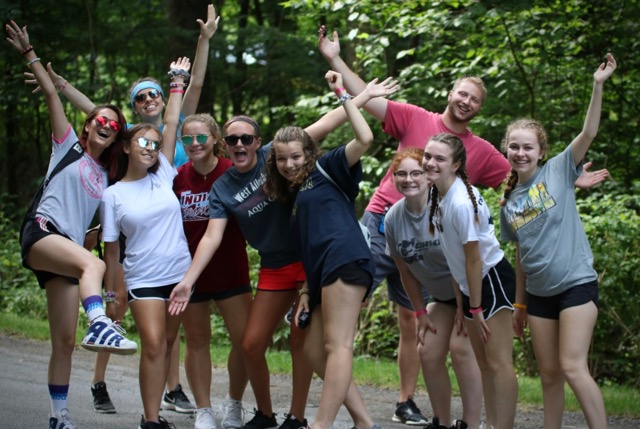 We would like to welcome you to the website of Camp Nazareth Retreat and Conference Center. Camp Nazareth, located in Mercer, PA, has been serving a variety of groups and hosting many different events since 1977. It has hosted religious camps, sports camps, weekend retreats, school meetings, marriage retreats, band camps and other events during its 36-year history. We invite you to call or visit us to see how Camp Nazareth can meet your group's individual needs.... Learn More >>
Take a Video Tour of Camp!
Fall Youth Encounter - Nov 8-10, 2019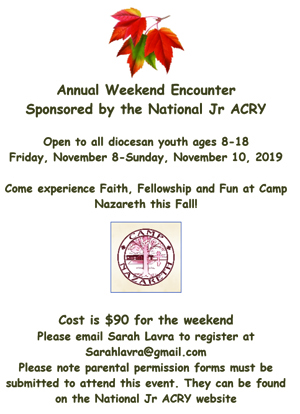 Diocesan Summer Camp 2020

Week 1: July 19-25 Johnstown, Pocono, Southern Tier, Youngstown and Chicago Deaneries
Week 2: July 26- Aug 1 Pittsburgh, Mid-Atlantic, Tri-State and Washington D.C. Deaneries
Week 3: Aug 2-8 New England, NY, NJ, Florida and Canada Deaneries
Science & Nature Camp: August 9-15
Latest News - Click Title To Read More.
Tuesday, April 09, 2019
Camp Nazareth is pleased to announce its THIRD ANNUAL Science and Nature Camp which will take place August 4-10, 2019!!!

Camp participants will learn all about Astronomy, Biology, Earth Science, Geology, Meteorology and SO MUCH MORE!

Participants will have the opportunity to use telescopes, microscopes, and other equipment used to study and learn about nature. But most importantly, they will explore the trails, waterfalls, streams and geography of the Camp. Special emphasis will be placed on appreciating the beauty of nature and the wonder of the fields of science they will study.
Tuesday, December 18, 2018
Camp Nazareth is pleased to announce its seventh annual Family Camp at Camp Nazareth this year in conjunction with Family Day. The event is exactly what it sounds like. Families "camping" together in the Camp cabins and participating in a weekend of services, games, discussions, activities and challenges that are all designed to help families deepen their relationship with God and with one another.
Countdown
Social Media
Photo Gallery
Video Gallery
Events Calendar
Support Us!