Welcome To Camp Nazareth!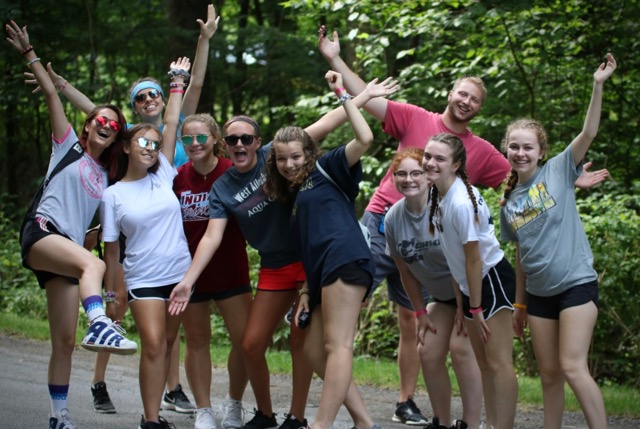 We would like to welcome you to the website of Camp Nazareth Retreat and Conference Center. Camp Nazareth, located in Mercer, PA, has been serving a variety of groups and hosting many different events since 1977. It has hosted religious camps, sports camps, weekend retreats, school meetings, marriage retreats, band camps and other events during its 36-year history. We invite you to call or visit us to see how Camp Nazareth can meet your group's individual needs.... Learn More >>
Take a Video Tour of Camp!
2019 Summer Camp Season In Review

Read About The 2019 Diocesan Summer Camping Season

Read About 2019 Family Camp and Family Day


Diocesan Summer Camp 2020

Week 1: July 19-25 Johnstown, Pocono, Southern Tier, Youngstown and Chicago Deaneries
Week 2: July 26- Aug 1 Pittsburgh, Mid-Atlantic, Tri-State and Washington D.C. Deaneries
Week 3: Aug 2-8 New England, NY, NJ, Florida and Canada Deaneries
Science & Nature Camp: August 9-15
Registration Now Open. Click Here To Register
Latest News - Click Title To Read More.
Thursday, March 19, 2020
CAMP NAZARETH, [Mercer, PA] The following information regarding the 2020 Diocesan Camping Program has been released by the Director of Camp Nazareth:

Dear Camper Families and all the CN Family,

Glory be to Jesus Christ!

We hope you and your families are doing well.

Our Camping Season is just around the corner, so to speak. We are looking forward to the Summer and are busy hiring Staff, planning our Summer Camp Program, and getting the Camp facility ready for all of us. We are hopeful that we will be able to proceed with our Camping Program and are making the usual preparations.

However, we are living in UN-usual times. Metropolitan Gregory and the Camp are grateful that you entrust the Camp with the care of your children. We take that trust seriously. We wanted to tell you what we are doing regarding the Coronavirus Pandemic and how we are adjusting our plans as we prepare for the Summer Camping Season.

News Archive
Countdown
Social Media
Photo Gallery
Video Gallery
Events Calendar
Support Us!