Welcome To Camp Nazareth!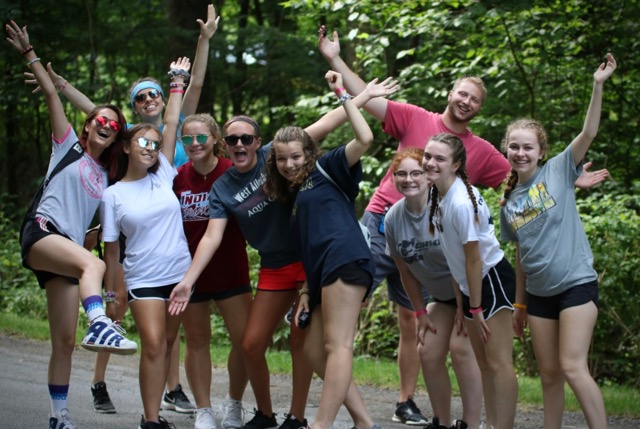 We would like to welcome you to the website of Camp Nazareth Retreat and Conference Center. Camp Nazareth, located in Mercer, PA, has been serving a variety of groups and hosting many different events since 1977. It has hosted religious camps, sports camps, weekend retreats, school meetings, marriage retreats, band camps and other events during its 36-year history. We invite you to call or visit us to see how Camp Nazareth can meet your group's individual needs.... Learn More >>
Take a Video Tour of Camp!
2019 Summer Camp Season In Review

Read About The 2019 Diocesan Summer Camping Season

Read About 2019 Family Camp and Family Day


Diocesan Summer Camp 2020

All of the Diocesan Summer Camping weeks, including Science and Nature Camp, have been cancelled due to concerns regarding the Coronavirus. However, we will be offering Virtual Camp Experiences of each event.
If you are wondering what's in store for you in the 2020 CN Summer Camp Experience Click Here to check out this new video!
Week 1: July 19-25 Johnstown, Pocono, Southern Tier, Youngstown, Chicago, Pittsburgh, Mid-Atlantic, Tri-State and Washington D.C. Deaneries
Week 2: July 26- Aug 1 New England, NY, NJ, Florida and Canada Deaneries
Latest News - Click Title To Read More.
Saturday, May 30, 2020
Camp Nazareth will be offering our campers a 2020 Summer Camp Experience in lieu of being able to be in-person at Camp.  The Summer Camp Experience will offer each camper a personalized care package delivered to their home, the opportunity to get together online with their Camp Family and Friends, the ability to engage in "live" groups discussions and cabin time with their fellow campers, attend services, enjoy crafts and games, hear stories and sermons, watch videos, learn about our Faith, and much more. 


News Archive
Countdown
Social Media
Photo Gallery
Video Gallery
Events Calendar
Support Us!