Welcome To Camp Nazareth!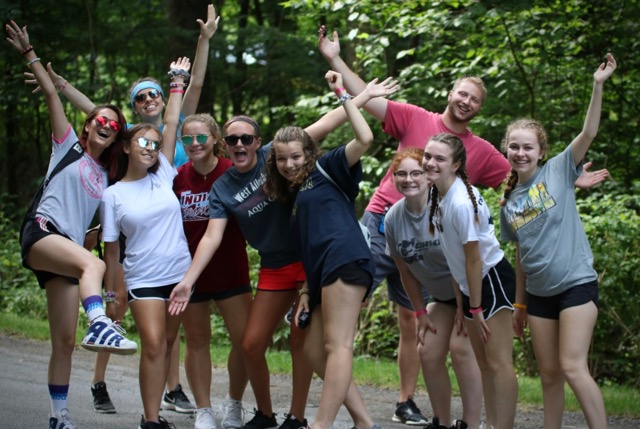 We would like to welcome you to the website of Camp Nazareth Retreat and Conference Center. Camp Nazareth, located in Mercer, PA, has been serving a variety of groups and hosting many different events since 1977. It has hosted religious camps, sports camps, weekend retreats, school meetings, marriage retreats, band camps and other events during its 36-year history. We invite you to call or visit us to see how Camp Nazareth can meet your group's individual needs.... Learn More >>
Take a Video Tour of Camp!
2020 Summer Camp Season In Review
Read Summer Camp Recap Article
Diocesan Summer Camp 2021

Week 1: July 18-24 New England, NY, NJ, Florida and Canada Deaneries
Week 2: July 25- 31 Johnstown, Pocono, Southern Tier, Youngstown, Chicago Deaneries
Week 3: Aug 1- 7 Pittsburgh, Mid-Atlantic, Tri-State and Washington D.C. Deaneries
Science Camp: Aug 8-14
Latest News - Click Title To Read More.
Monday, September 21, 2020
You would think that there wasn't much to do for Camp this past summer. You would think that a 2-week online program wouldn't require much effort. You would think that bringing kids together in the virtual world is as easy as clicking "the mouse" a couple time. That's what you would think. You would be VERY wrong!

I am not really sure how to describe what we came to call the 2020 CN Summer Camp Experience, which was the online program the Camp offered our Diocesan children, not as a replacement for being together AT Camp, but as something that would give them what they always need…Christ Himself. It will sound terribly grandiose to you, but I would describe the 2020 CN Summer Camp Experience as a journey; a journey whose purpose was hidden from us until the journey was completely finished.
Read More
News Archive
Countdown
Social Media
Photo Gallery
Video Gallery
Events Calendar
Support Us!